When asked how one could tell whether a country had left capitalism and become a socialist economy, the Austrian economist Ludwig Von Mises said:
"A stock market is crucial to the existence of capitalism and private property. For it means that there is a functioning market in the exchange of private titles to the means of production. There can be no genuine private ownership of capital without a stock market: there can be no true socialism if such a market is allowed to exist."
In Mises' view, as long as a private stock market exists, individuals will make the valuation of capital and steer capital towards the most financially remunerative projects.  But was Mises right?  In the abstract, of course he was.  But in the world we live in, perhaps not.
What happens when there is a stock market, but it is heavily manipulated by the public sphere?  How much manipulation of markets is allowable before we have crossed the line to socialism?  I don't have the answer, but questions are being raised.  One headline this week was in Japan:
The Bank of Japan's controversial march to the top of shareholder rankings in the world's third-largest equity market is picking up pace.  Already a top-five owner of 81 companies in Japan's Nikkei 225 Stock Average, the BOJ is on course to become the No. 1 shareholder in 55 of those firms by the end of next year, according to estimates compiled by Bloomberg from the central bank's exchange-traded fund holdings. BOJ Governor Haruhiko Kuroda almost doubled his annual ETF buying target last month, adding to an unprecedented campaign to revitalize Japan's stagnant economy.
If the government is the #1 shareholder in a country, can we really say that the market is allocating capital?  It's not much different in the U.S. (and indeed the rest of the world), with monetary and fiscal policy artificially guiding resources.  In a reflection of this reality, this week we see the gleaming new Fannie Mae headquarters being built in Washington DC.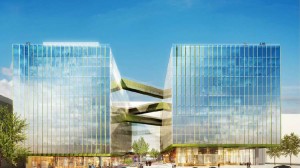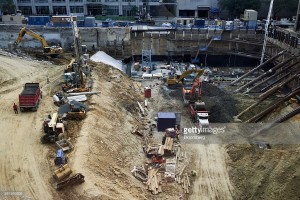 This uneconomic behemoth is the epitome of crony capitalism gone bad, an institution which almost no one thinks is something we ought to be doing, but Washington can't imagine doing away with it. Do you see this kind of building being built by other money-losing ventures?*  I'm afraid we're continuing down the quiet path to socialism.
* Granted there are money-losing ventures that build nice buildings in many new ventures, but they are expected to make ample returns in the future.  Virtually no sane person would have that high a hope for Fannie Mae
Posted in: Uncategorized